We are delighted to announce the arrival of four new faculty members to our department, and new visiting faculty at Brown for the first time.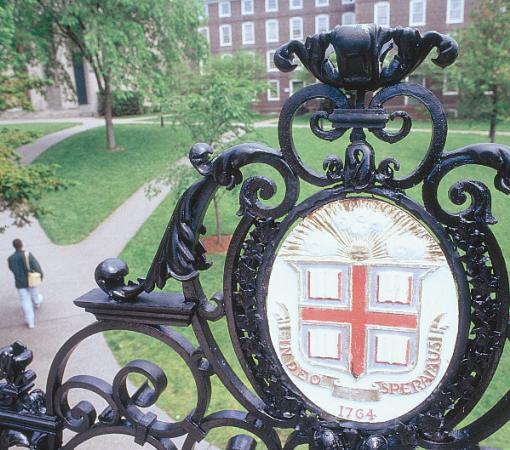 Daniel Björkegren has just completed his Ph.D. at Harvard and has interests in development economics and industrial organization. He is joining us as an Assistant Professor of Economics.
Jack Fanning has just completed his Ph.D. at NYU and works on game theory, experimental economics, and political economy.  He also joins us as an Assistant Professor of Economics. 
Andriy Norets is taking up a position as Associate Professor of Economics. He earned his Ph.D. in Economics at the University of Iowa in 2007 and taught at Princeton University and University of Illinois before coming to Brown. His research and teaching are primarily in econometrics.
Matthew Turner is coming as Professor of Economics.  He is an expert on urban, regional, and transportation economics who has taught at the University of Toronto since receiving his Ph.D. at Brown in 1995.
Welcome to Dan, Jack, Andriy, and Matt!
We're also excited by the return of several visiting faculty and by the arrival of others.  At Brown for the first time and of special note are:
Emily Oster has been teaching at the Department of Economics and at the Booth School of Business at the University of Chicago since earning her Ph.D. at Harvard in 2006.  She is known for her work on health economics and will be teaching a freshman seminar on data and its limits in fall semester.
Jesse Shapiro is also joining us from the Booth School at Chicago, where he has been Professor of Economics since 2010.  He has been at Chicago since earning his Ph.D. at Harvard in 2005.  He is known for work on urban economics, political economy, and other topics.  He will teach a new course on the economics of mass media during fall semester.
Returning visiting faculty include distinguished visiting professor Eytan Sheshinski, among others.  Peter Howitt returns to teach this fall, for the first time since graduating to Professor Emeritus.  Our 2009 Ph.D. Dimitra Politi is visiting from University of Edinburgh as our 2014-15 Visiting Assistant Professor.  
Welcome to all of our visitors.