Jake Levine was initially recruited to play baseball at Brown, but he ultimately chose the school for the Open Curriculum, diverse community, and genuinely happy environment on College Hill.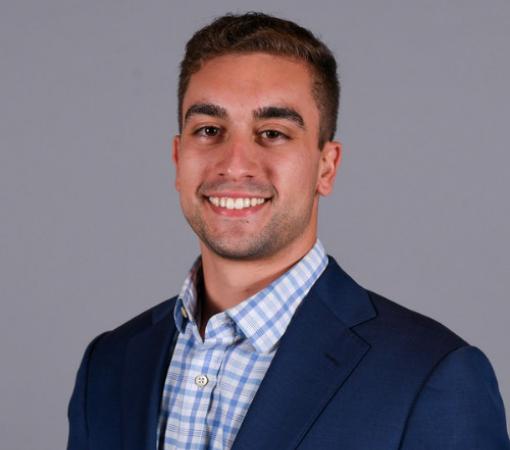 From early on, Levine gravitated towards Economics because of the quantitative approach to solving social issues and the "let the data talk" mentality. A pivotal point for Levine in his studies was Applied Research Methods with Rachel Friedberg, where he learned how to separate correlation from causation and how to develop a statistical approach to answering difficult questions. Levine also had strong interests in Public Policy and took several policy-oriented elective courses, applying the economist mindset and econometrics toolkit to analyze the social and policy issues he cared about most. His favorite electives were Economics of Mass Media with Professor Jesse Shapiro, Economics of Education with Professor John Tyler, and Health, Education, and Social Policy with Assistant Professor Bryce Steinberg.
Currently, Levine is a Senior Business Analyst in the Business Analytics division for the Miami Dolphins. Levine spent his first two years after graduation in consulting at EY-Parthenon with the goal of learning broadly about business strategy. In his current role, he uses both a strategic and data-driven mindset to help the Miami Dolphins make business decisions related to ticket sales, sponsorship, merchandise, and concessions. Additionally, he advises other clients of the Hard Rock Stadium such as the University of Miami, entertainment groups, international soccer clubs, and the Miami Open tennis tournament. Levine's studies in Economics at Brown helped to lay the foundation for his professional life. Levine utilizes an economist's way of thinking every day, from identifying causal relationships to develop business strategies to using statistical methods to analyze business operations.