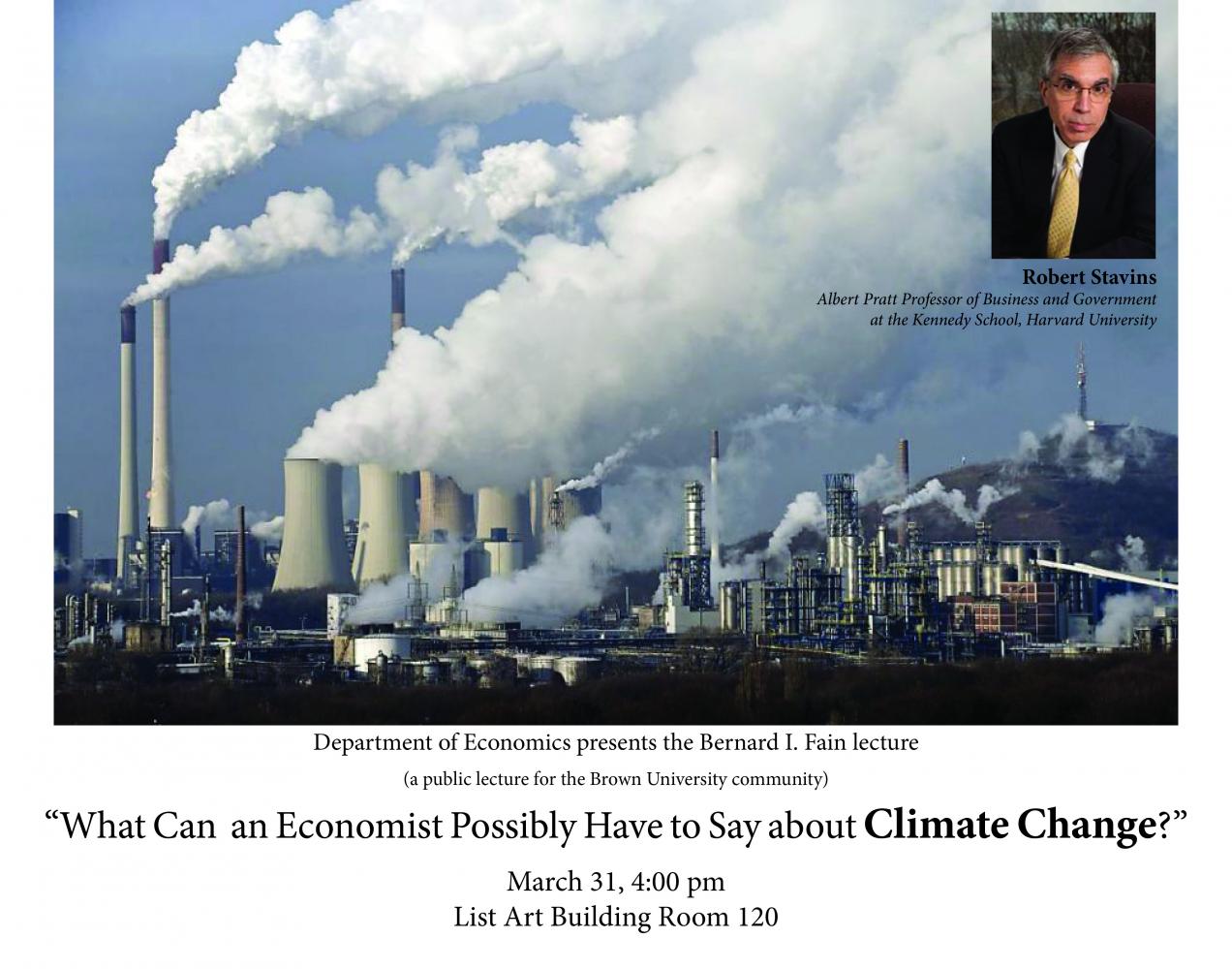 The Fain Lecture is a public lecture for the broader University and Providence communities, especially undergraduates.  It is supported by the Fain Lectureship Fund.
Stavins is the Albert Pratt Professor of Business and Government at the Kennedy School, Harvard University, Director of the Harvard Environmental Economics Program, and a Research Associate of the National Bureau of Economic Research.
Please join us at 4 pm in the List Art Building, room 120.